This is 'Doubts', a rug that looks like it's melting onto the floor as designed by structural textile artist Faig Ahmed. But does it have a deeper meaning? Gosh, I sure hope so:
"We started the production of this work a month before the whole world plunged into doubts about the future due to the current situation caused by the pandemic. Because of the quarantine we had to close our textile studio several times and artwork on the loom was waiting for its time. A few days ago, after 7 months, "Doubts?" were cut off the loom. There are no more doubts in this carpet, destroying the geometric intelligible boundaries of the patterns – overflowing they geal on the floor – this is the limit of doubts."
Profound. "Is that what you say about everything you don't understand?" Yes *pointing* take her for example. "Your girlfriend?" The most profound of them all. You know she made me sleep on the sofa last night after removing all the throw pillows and I still have no idea why.
Keep going for several more shots and a short video.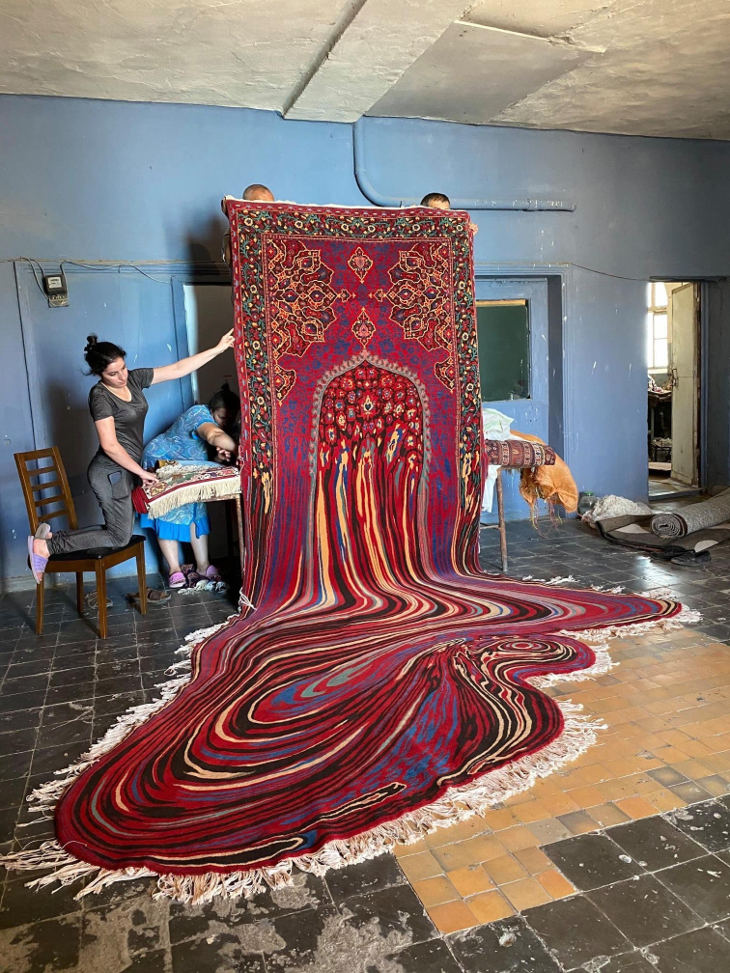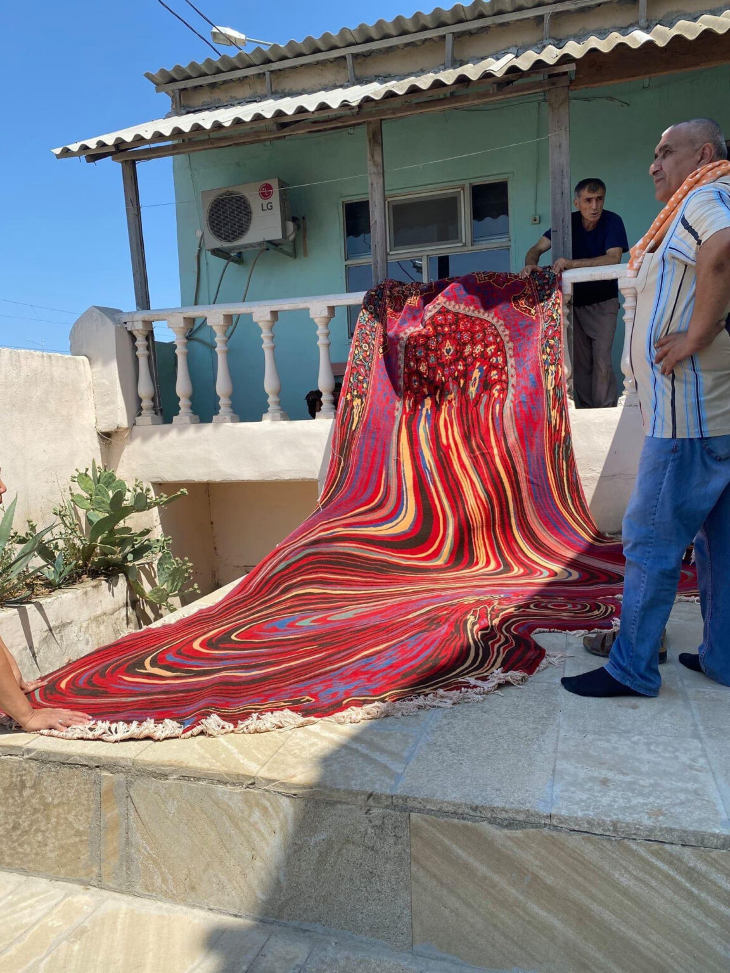 Thanks to my friend becca b, who informed me the Wicked Witch of the West did not appreciate her trying to reach out for comment about the rug.